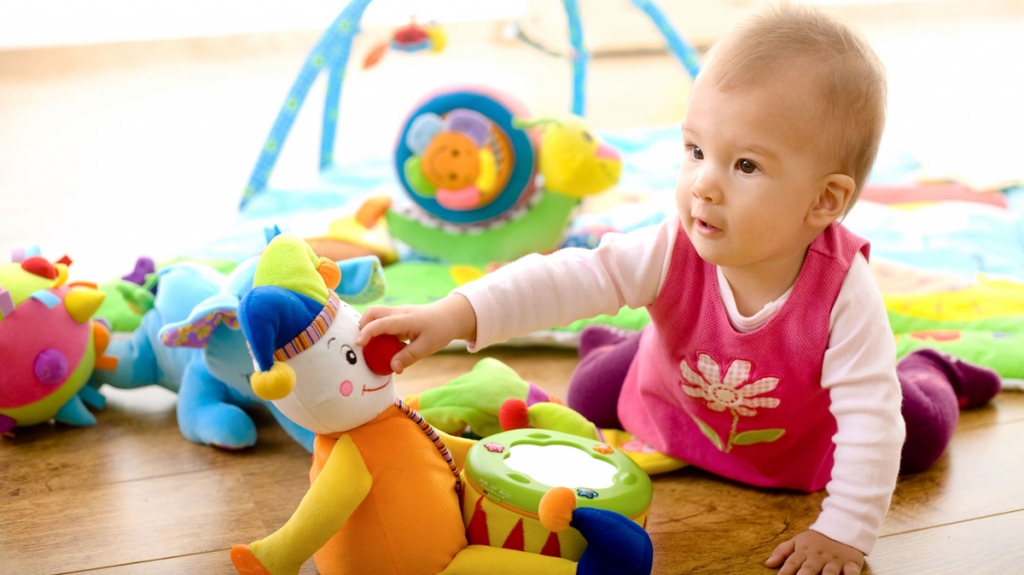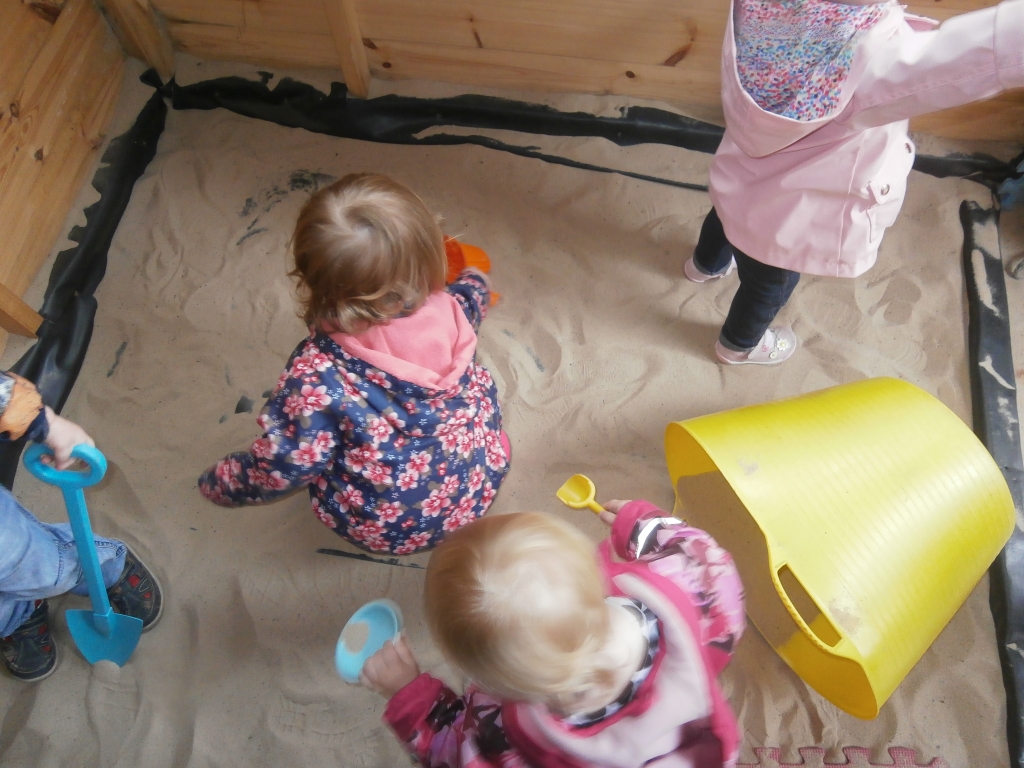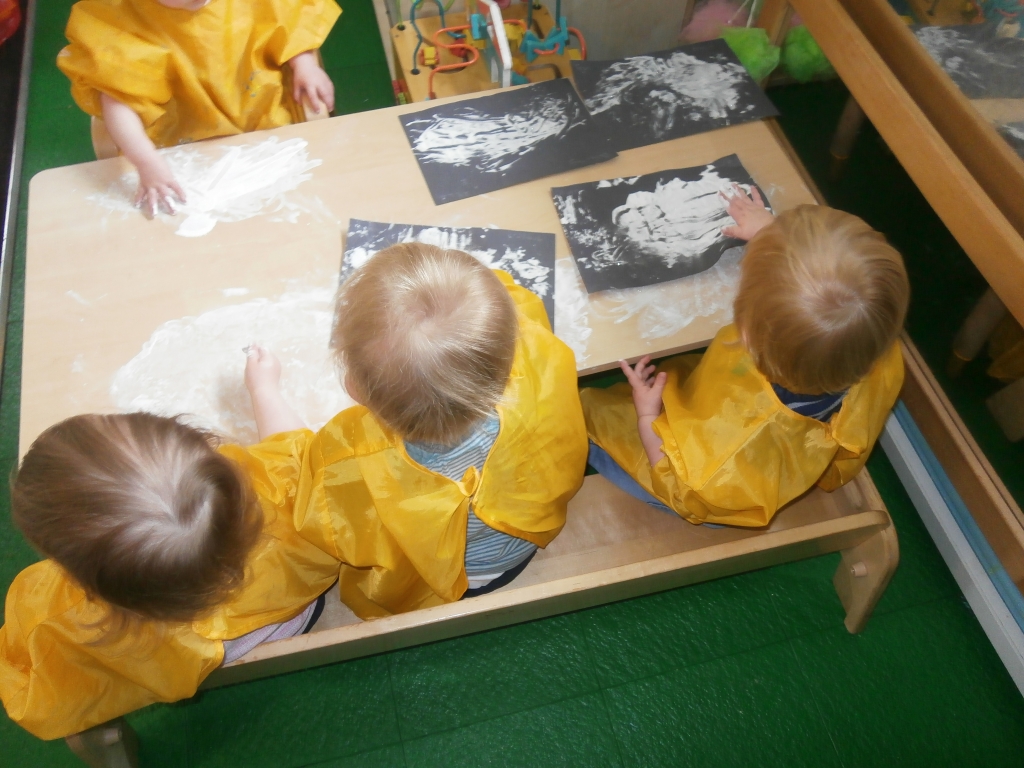 Inside The Nursery
Our adjoining baby rooms are fully equipped and resourced with everything your child will need throughout the day.
We have imaginary, comfortable, exploratory and physical areas as well as messy play and a book corner.
We aim to follow your routine when settling your baby into nursery , you know your child best and we work closely with you on a daily basis.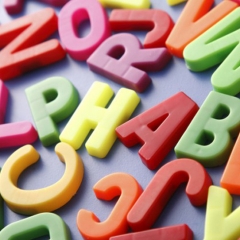 Each child 0 – 24 months has their own Key Worker who will inform you of their progress, activities, and daily routines.
The information will be provided in a  'chatabout' diary which can be kept in their bag and is a two way communication between parents and staff.
Your child will also have their own learning  journey which is a record of their progress and achievements and a link between home and nursery.
Your child's learning journey is available for you to view at any time. We also have online learning journals that you can access daily.
Food and drink
We adapt our menus to suit the younger children in the baby rooms. We closely follow your routine at mealtimes
We ask that you provide your own ready made up formula for your baby  a supply of nappies or pull-ups and baby wipes.
If your child comes to nursery early we can provide breakfast up until 8am.
Of course you are welcome at any time to come into the nursery.
Babies  who take a nap remain in the same room as staff at all times and are fully monitored when sleeping.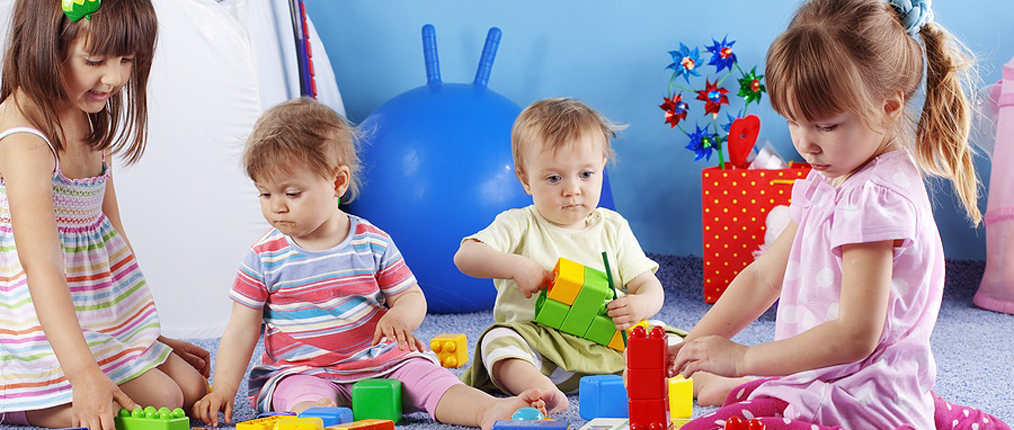 The Toddler Rooms are a base for children aged two to three years.
These  rooms enable the children to have access to the full range of activities throughout their day as they are encouraged to move from room to room to explore the different areas.
The messy area has sand activities , water play to encourage early maths and science, painting easels and drying rack, modelling with dough, cutters and shapers, and workshop activities with sticky glue, sequins, feathers and card…
                                                                  In the base room we have construction and small                                                                        world resources areas, role play and mark making, books      and writing areas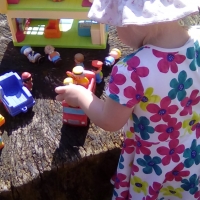 We have 3 outdoor areas and 2 sand sheds for the toddlers to explore
The 3 years to School Room
Is for children aged 3-5 years we have our  2  large well resourced rooms and and a naturally inspiring outdoor garden area.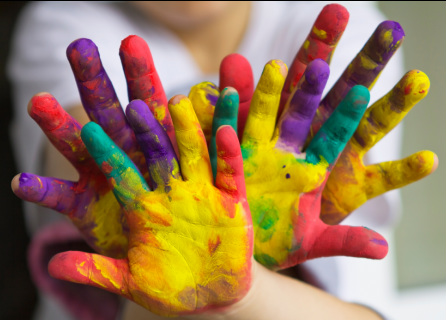 Outdoors
Here we have everything on site for a total learning environment.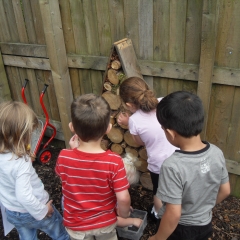 We have a large soft surface area for trikes ,balancing ,running and jumping.
A garden area for growing and planting ,sand sheds , forest area ,water channels………..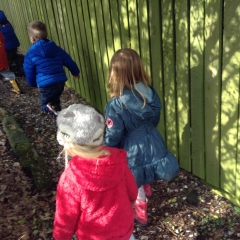 Inside we have sand, water ,malleable , painting and workshop resources.
We work closely with the Early Years Foundation Stage programme of learning which begins at  Birth and continues until the end of your child's  Reception class.
EYFS for Parents          please click to download
The programme is set out as follows
Prime areas
Personal, Social and Emotional Development
Communication and Language
Physical Development
Specific areas
Literacy
Mathematics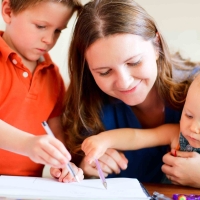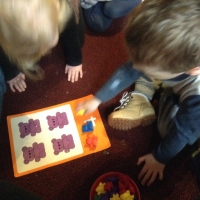 Expressive Art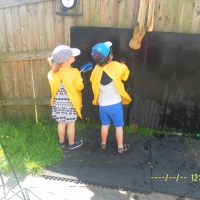 Understanding The World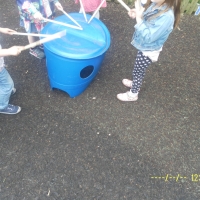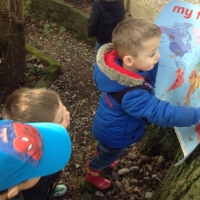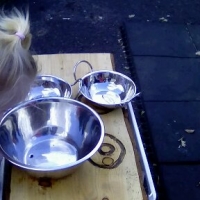 Indoor Favourites…
The construction area with wooden bricks, lifesize plastic bricks, nuts, bolts, Lego, Duplo, Magentix, Sticklebricks, Bauplay
Small World with fairy castles, treasure island, Robin Hood, wild animals & sea creatures,farmyards and moonscapes
The domestic role play area with dressing up, kitchen and living area.
Book Corner with story sacks and comfy seating, finger puppets, story books and information books.
Puppet theatre, travel agents, bank grocery shop.
With our Outdoor Provision we have every thing we need on site!
With an open aspect and away from the roads, these four areas are situated around the building. They are fully fenced and locked. The play areas provide an extension of the indoor activities.
We have a large open area with exploration and climbing equipment and a small outdoor pavilion
The woodland area with large shed for the children to use for outdoor activities,
A soft surface area for the younger children.
A large garden area with soft mac bike trail, water funnels sand shed, Naturally, the children are fully supervised at all times.
We continuously review and update our provision and are just about to start work on our forest area.
The children love the outdoor play equipment. We have four open areas with exploration and climbing equipment and a small outdoor pavilion, a woodland area with large play shed, garden area with all the resources that are inside the nursery and more