"We Provide A Caring,
Safe and Secure Environment To Inspire Young Minds."
Welcome
Welcome to Parrock House Nursery. We are a private day nursery  situated on Parrock Road, Barrowford with excellent links to  the M65 and the A6068.
We are registered by OFSTED for children between the ages of 3 months and 5 years.
The nursery is in a large house in its own secure grounds, away from busy roads and traffic. We have our own car park for ease of dropping off and collecting your child
.We have CCTV added security throughout the grounds and the nursery building and we operate  coded entry to the nursery.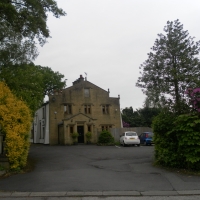 Our Aims and Objectives
Our primary concern is the all round well being and development of your child, emotionally and educationally, and your peace of mind whilst they are in our care.
To achieve these aims we provide: High quality childcare with the knowledge that each child is individual and will progress when they feel happy and secure.
An environment which plays a key part in supporting children's learning and is caring, nurturing, kind and respectful. We aim to meet the needs of each child and to enable them to take advantage of the extensive play and learning opportunities that we provide.
Caring qualified staff
A number of our staff have been with us since we opened in 2007 and we have a dedicated team of professionals led by an Early Years Teacher and Early Years Professional. Over a third  of our staff are Graduate level with qualifications in Child care and Education.Between us we have a wealth of experience to ensure your peace of mind as parents.
We have an individual learning programme for each child based on the Early Years Foundation Stage
Relationship with parents
We have an ongoing partnership with parents and carers. You know your child best and our relationship with you is very important to us at Parrock House. We aim to maintain a close partnership with parents with daily interaction, consultation and feedback